on Sat Jul 10, 2010 5:18 pm
INTRODUCTION
Now, if your like me and only can use paint, or have photoshop but dont know how to use it, I am giving a simple tutorial on Microsoft Paint.
THIS IS ONLY FOR WINDOWS COMPUTERS
(Paint is the same for all Windows Computers, so just because i only have a 200 doesent mean this doesent apply to your computer, but i do have a Windows XP and i MIGHT if requested put a windows XP version on, even though they are the same)
First, if you dont know how to get there, follow these instructions:
Go To Start-Programs-Accesories-Paint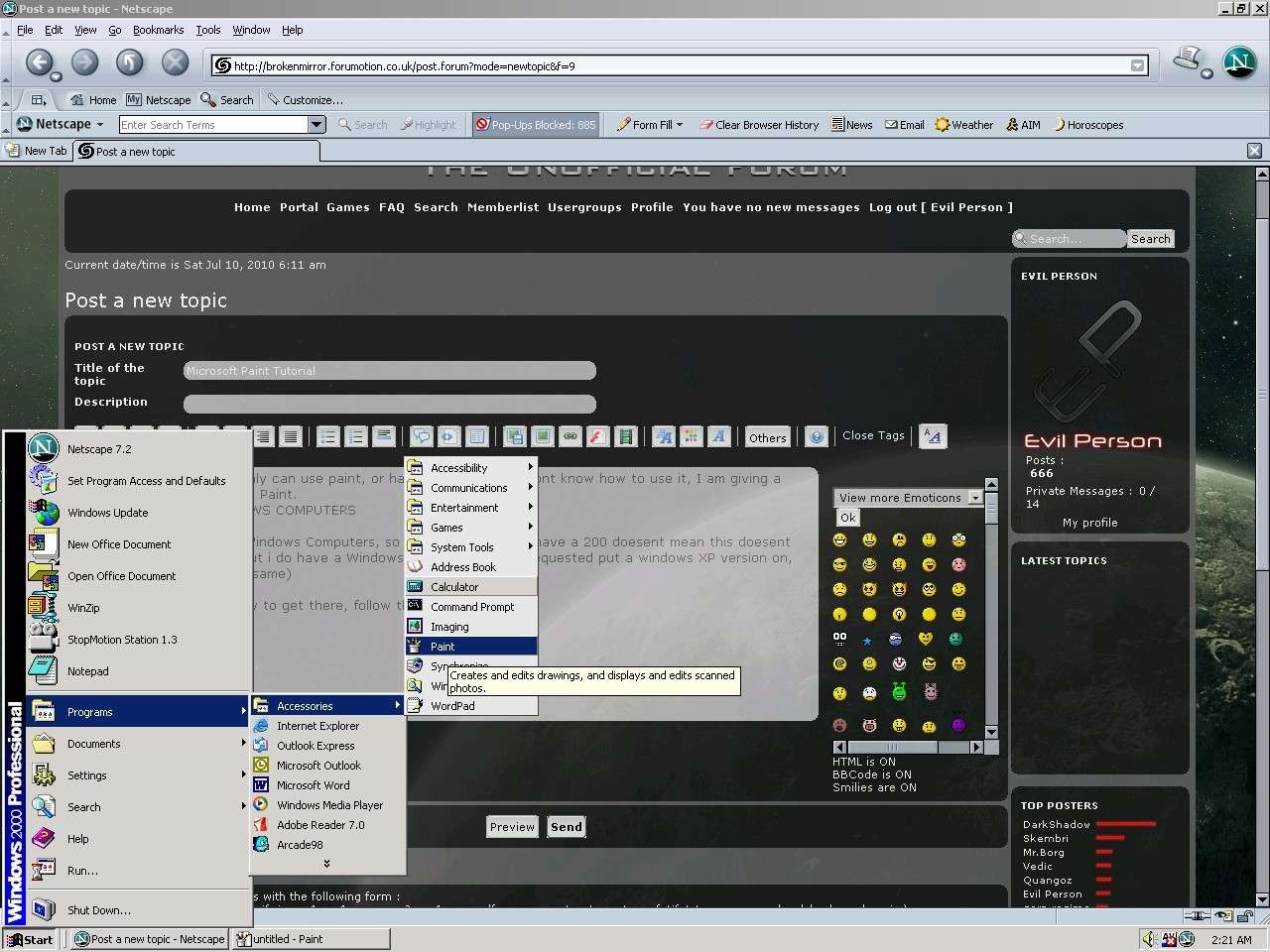 (Each Part will be in a difforent Post, so you can look up the post that fits you)

Rainbow Dash is best pony.
on Sat Jul 10, 2010 5:35 pm
SIMPLE EDITING
For this one we will make a Fake Windows Notice Box.
Get a pic of a notice Box off of google
Then Go to paint, copy and paist the image then post it in the paint, now, use the one button to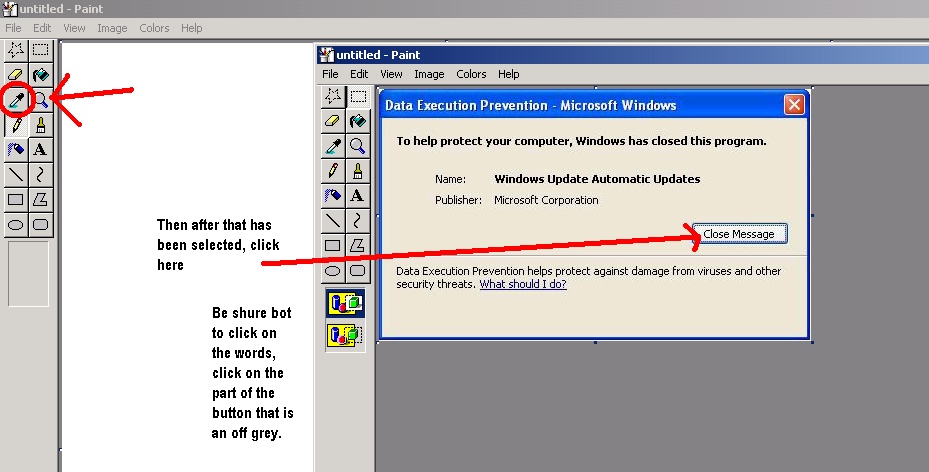 Then use the box tool, make shure its set so that the box is filled in, then cover the Words in the Button, repeat this were other words are, such as on the bar that tells you what program this is, and whats wrong.
Then, just find the font that fits what it should be for real, and you go from this:
to this: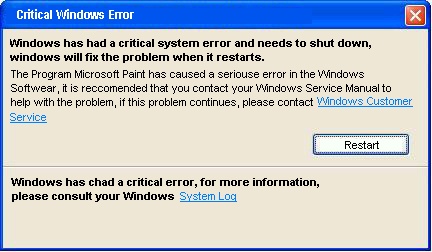 (More to come, others will be more detailed, but this one is simple. I will mostlikely have more tomarrow.

Rainbow Dash is best pony.
on Sun Jul 11, 2010 4:25 pm
Dude, some people prefer Paint, but just dont know how to use it, some people dont want gimp, some people dont have computers that run gimp, some people dont use gimp because in the opinion its harder to use, GIMP IS HARDER TO USE, IF YOU DONT KNOW ANYONE THAT USES IT, NOW I AM DELETING ALL EXCESS POSTS.

Rainbow Dash is best pony.
on Sun Jul 11, 2010 4:59 pm
Do you do the same thing if you have firefox?
on Sun Jul 11, 2010 5:16 pm
WTF, that has nothing to do with what just happened. Please Explain.

Rainbow Dash is best pony.
Caboose

Admiral

Posts

: 2241


Join date

: 2010-05-12


Age

: 23


Location

: Some ware, in the UK

on Sun Jul 11, 2010 11:20 pm
gorn Fire fox, is a Internet Browser not an OS
on Mon Jul 12, 2010 2:57 am
Oh thanks, I am just interested is all.

Permissions in this forum:
You
cannot
reply to topics in this forum